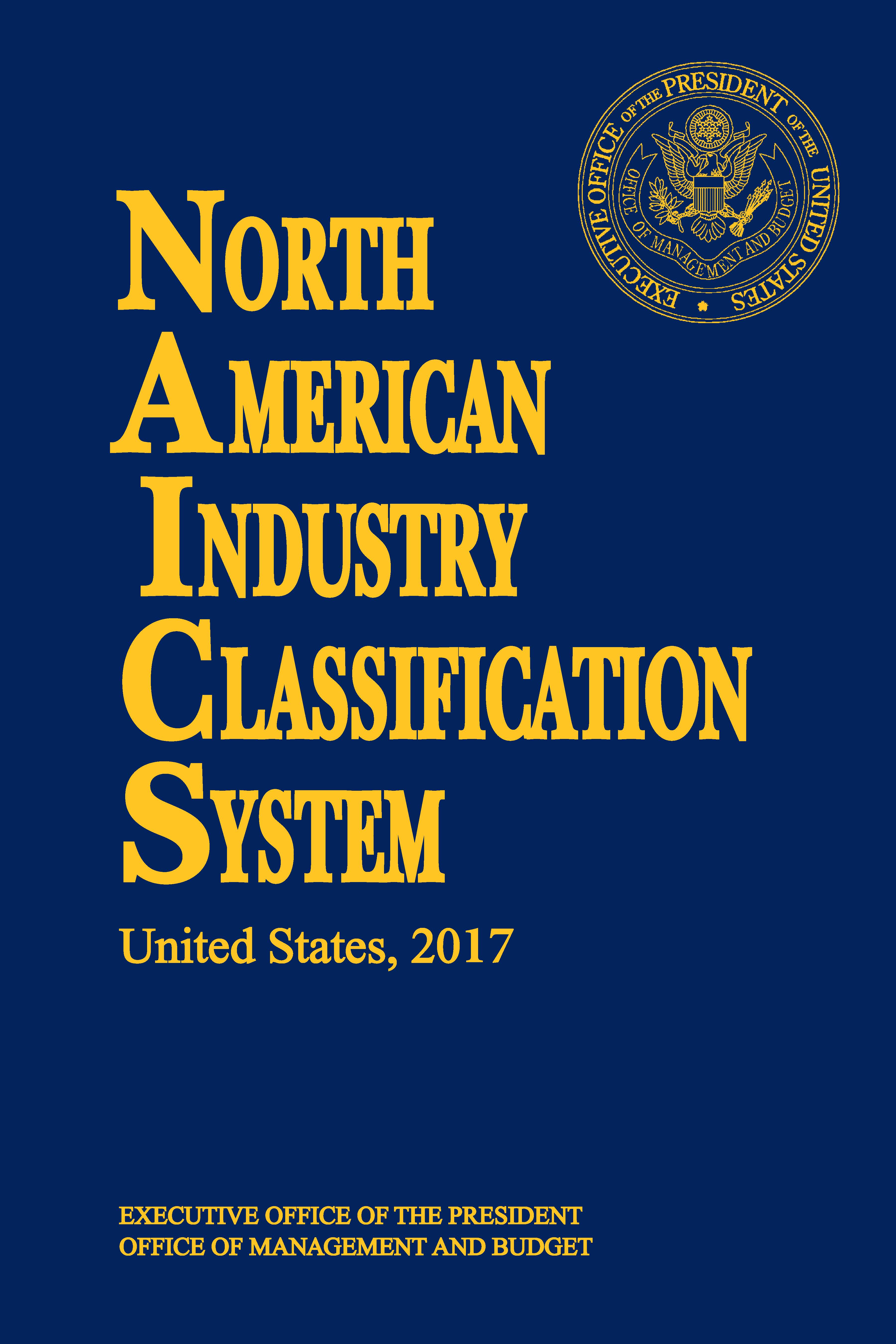 North American Industry Classification System 2017, pa $55/hb $65

The Instituto Nacional de Estadística y Geografía (INEGI) of Mexico, Statistics Canada, and the United States Office of Management and Budget, through its Economic Classification Policy Committee, have jointly updated the system of classification of economic activities that makes the industrial statistics produced in the three countries comparable. The North American Industry Classification System (NAICS) revision for 2017 is scheduled to go into effect for reference year 2017 in Canada and the United States, and 2018 in Mexico. NAICS was originally developed to provide a consistent framework for the collection, analysis, and dissemination of industrial statistics used by government policy analysts, by academics and researchers, by the business community, and by the public. Revisions for 2017 were made to account for our rapidly changing economies.

Classifications serve as a lens through which to view the data they classify. NAICS is the first industry classification system that was developed in accordance with a single principle of aggregation, the principle that producing units that use similar production processes should be grouped together. NAICS also reflects, in a much more explicit way, the enormous changes in technology and in the growth and diversification of services that have marked recent decades. Though NAICS differs from other industry classification systems, the three countries continue to strive to create industries that do not cross two-digit boundaries of the United Nations' International Standard Industrial Classification of All Economic Activities (ISIC).

The actual classification reveals only the tip of the work carried out by dedicated staff from INEGI, Statistics Canada, and U.S. statistical agencies. It is through their efforts, painstaking analysis, and spirit of accommodation that NAICS has emerged as a harmonized international classification of economic activities in North America.
NAICS - North American Industry Classification System, United States, 2017(Cloth)
Stock Number: 1-59804-846-5

NAICS - North American Industry Classification System, United States, 2017(Paper bound)
Stock Number: 1-59804-845-7